It was a cold, wet and windy morning on the canal, the wind howled and the rain lashed down in heavy showers, an hour or more past without a sign of a fish, but once I got that first take all that was forgotten. That unmistakable green and copper flash from beneath the water and the sound of the reel as the line peeled off the spool. A magnificent pike of 8lb 8oz soon slipped into the net.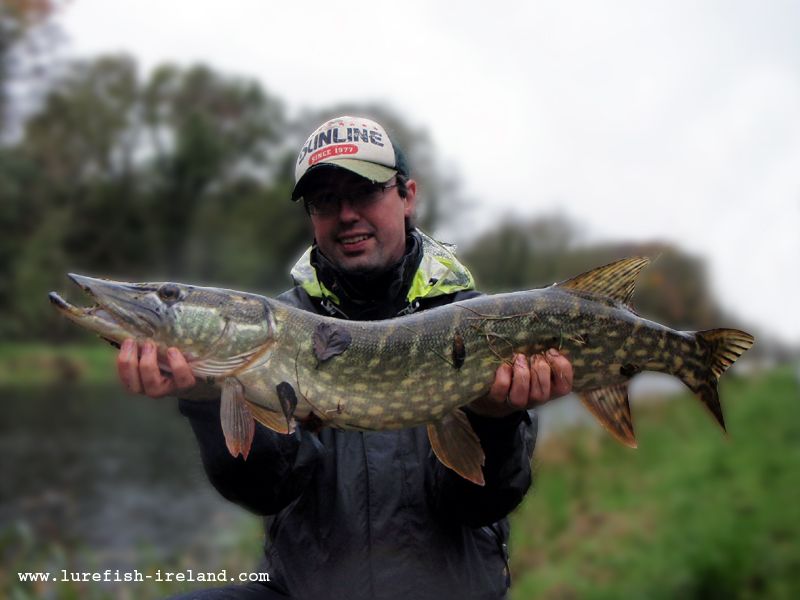 First Pike of the day, 8lb 8oz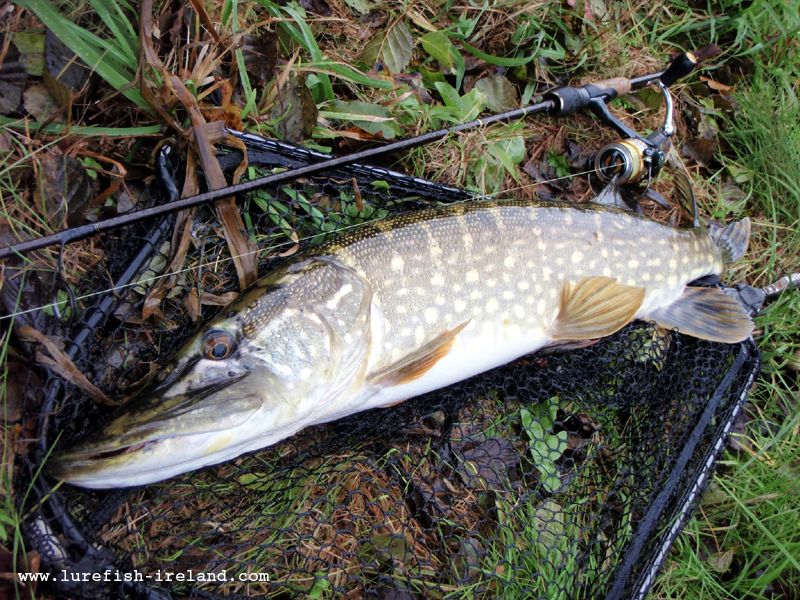 A short while later I again saw that familiar flash of green and copper from beneath the surface as the rod arched over. The fish ran left and right, breaking the surface several times before I could bring it just close enough to reach with the net. My first and hopefully not last double figure pike of the year was soon in the net, tipping the scales at 10lb 15oz.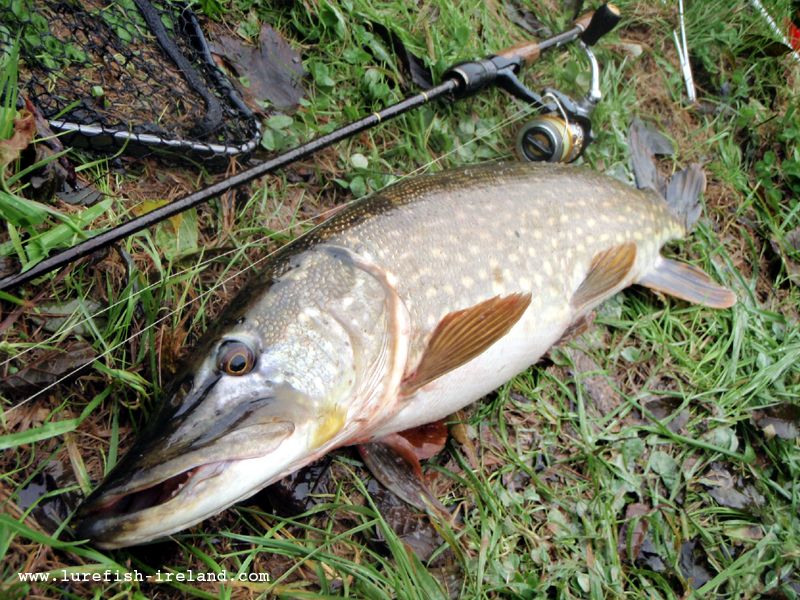 Second pike of the day was a double, 10lb 15oz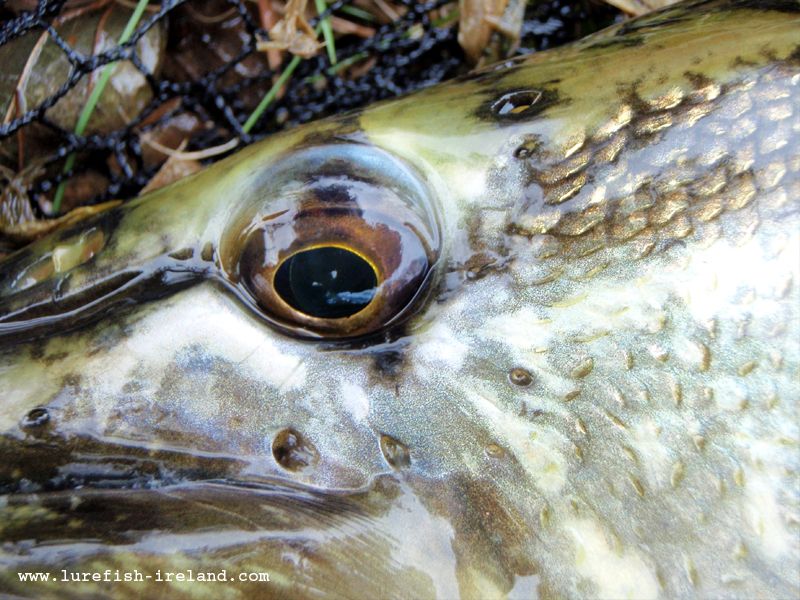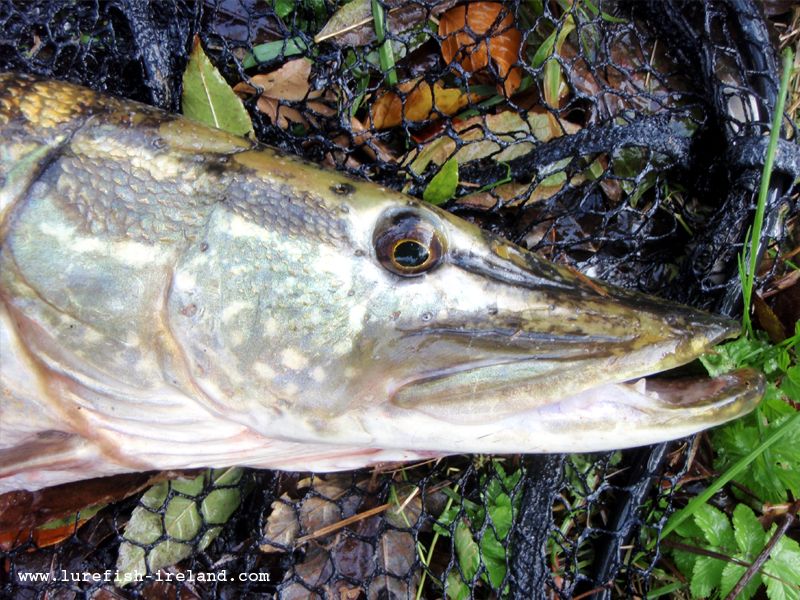 Quite a while later and with no more interest from the pike I decided to start making my way back to the car, casting as I went. As I retrieved my lure I felt the gentlest of knocks on the lure, initially I though that it may just be a little weed but then the 'weed' suddenly began to move quite quickly in the opposite direction. Another good sized pike of 8lb12oz was soon in the net. Only three fish this time but they were three good ones.
Third pike of the day, 8lb 12oz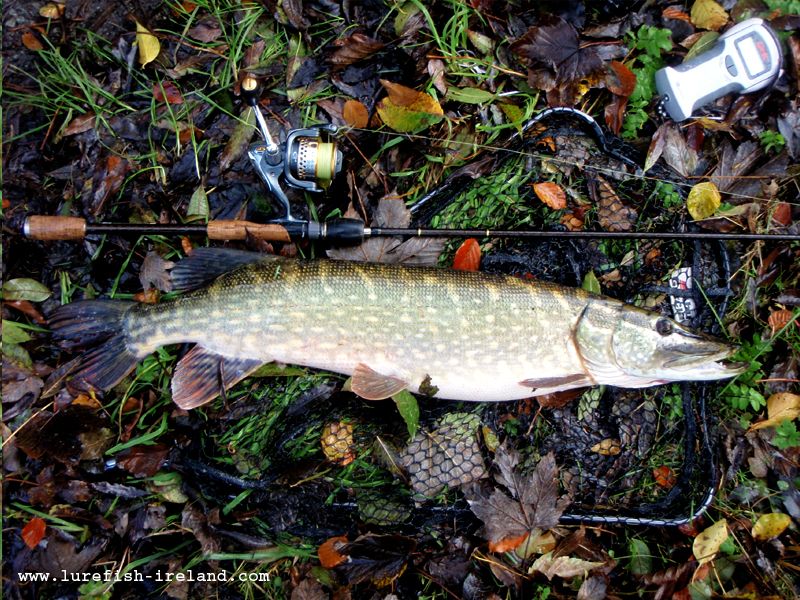 My Set up
Rod: Cormoran TR4 7' 6-28g
Reel: Shimano Rarenium CI4 2500 FA
Line: Sunline Momentum 4x4 16lb braid with wire trace