The sun was just starting to rise when I arrived at St Mullins and it looked like I was first to the river. I was a little worried that the rain over the previous few days would have coloured up the water but when I arrived the conditions looked great and I quickly set up my gear and got fishing. The unseasonably cold weather we have had to endured these past few months had led me to postpone my Shad fishing trip for a few weeks and I still wasn't sure if the Shad would be around in any numbers yet. However within a few casts I had my first Shad of the year on the bank. At this stage the rest of the lads had begun to arrive so it was time for a quick chat and catch up before getting on with the fishing. I was hoping that the fishing would continue as it had begun but to be honest it was quite slow. That said over the course of the morning we all caught a few fish and lost or missed plenty more. It was great to catch up with the lads and also to meet Marty and Kuba.
I had arranged to meet up with Ronan in the afternoon so as the fishing died off and the lads headed off, I took the opportunity to take a break and grab a bite to eat. That's one of the great things about St Mullins, there is a lovely little café right on the river, the Mullichain Café. After a cup of coffee and a bite to eat, it was time to have a short snooze in the car before fishing for the afternoon.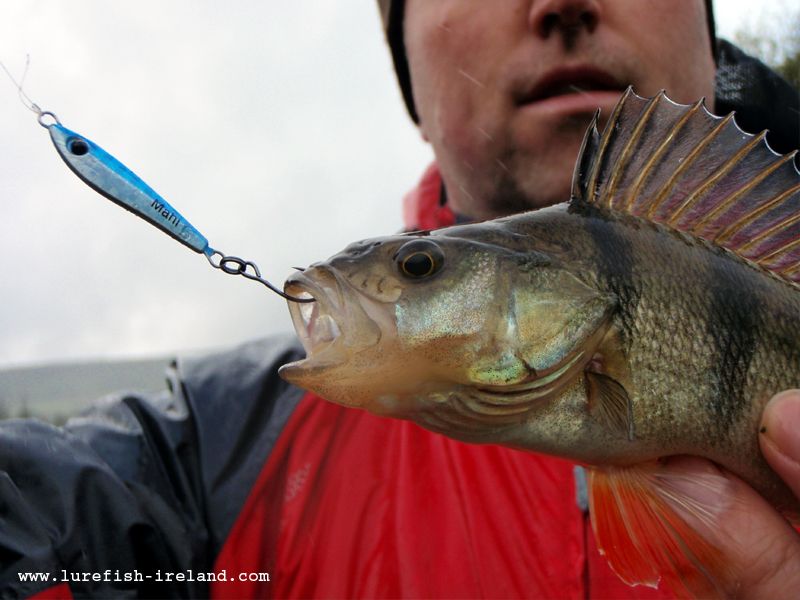 Unfortunately the afternoons sessions wasn't as productive as we hoped and although we caught a few other species, the Shad eluded us. Perhaps if we stayed a little longer we would have caught a few but after a long day it was time to head for home.
My Set-up:
Rod: Cormoran TR4 7' 6-28g
Reel: Shimano Rarenium CI4 2500Ra
Line: Sunline 4x4 Momentum braid with Sunline Siglon FC leader
Lure: Tasmanian Devil