Its funny the lengths that us anglers will go to at times just to catch fish or two and as I set my alarm to 3:00AM once more for another early morning shad session,the madness of it suddenly dawned on me, but then sometimes a little madness is a good thing. As I began my journey to St Mullins in the early hours of the morning, the last of the drunken revellers were still searching for their taxi home as the full moon lit up the night sky.
The mist hung low over the river as I arrived at St Mullins and everything looked perfect, early morning with a big tide and settled weather, surely the Shad would be here in numbers now... Slowly a small group of anglers emerged from the morning mist and began to line the river bank. Amongst them a familiar face, Ashley Hayden from
'An Irish Anglers World'
. By now the first of the Shad had began to appear, I could hear the splashing of a fish being landed further along the bank. Soon my line tightened, rod arched over and I was into my first fish of the day. A short while later I caught a second which leaped clear of the water numerous times before slipping into the net. By now Ashley too had caught his first fish of the day and to be honest we both expected to continue catching. However the Shad seemed to disappear as quickly as the arrived and the stretch of the river soon went quiet once more. It was time to move so we ventured a little further up river to try and locate the Shad once more.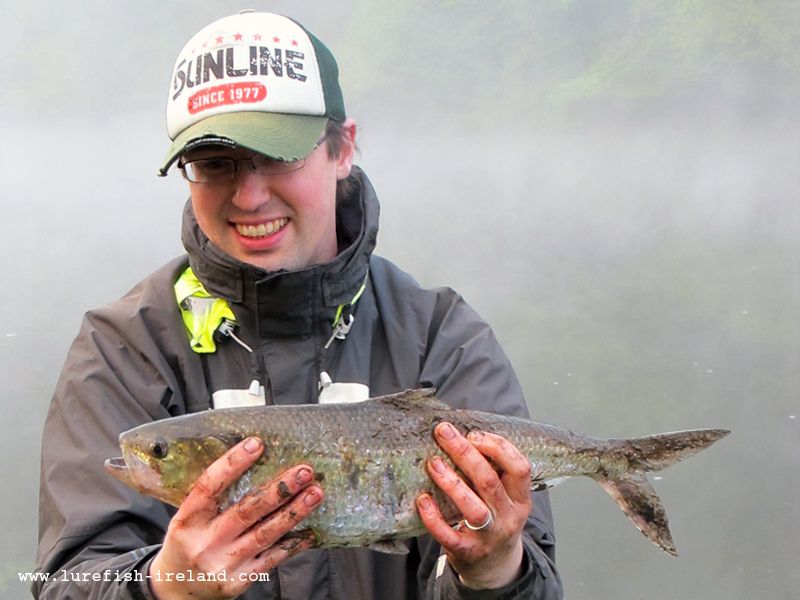 The morning mist had all but burnt off at this stage and the river was alive with activity, plenty of fish rolling and rising however they didn't look like Shad. If they were here, they certainly were not interested in our lures and it was beginning to look like that might be the extent of the mornings fishing. We fished as we made our way back and it was almost time to head for home when Ashley had a good take almost at his feet, after a brief fight and some aerial acrobatics, his second fish of the day was in the net. Two fish each may not have been quite the result we had expected but after talking to some of the other anglers on the river, it seemed to be reflective of the Shad fishing recently.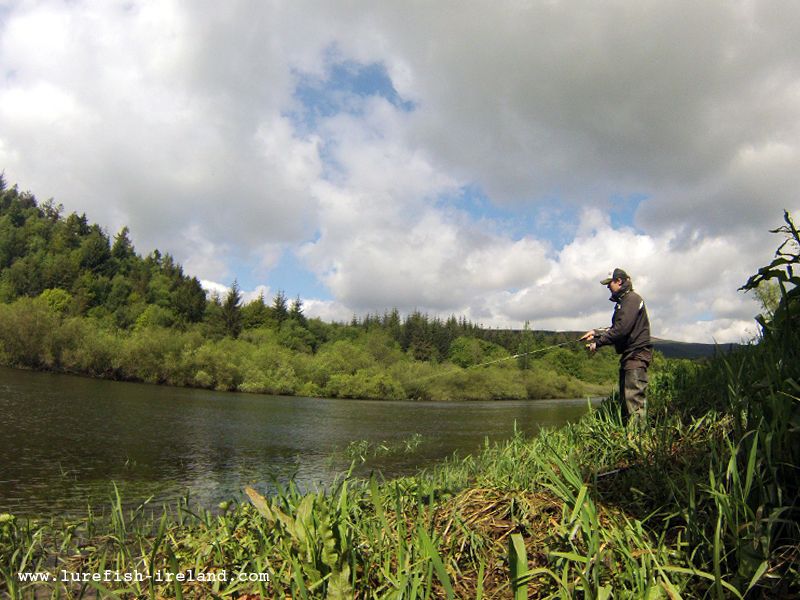 My Set-up:
Rod: Cormoran TR4 7' 6-28g / MajorCraft Crostage CRS-732 5-18g
Reel: Shimano Rarenium CI4 2500Ra
Line: Sunline 4x4 Momentum braid with Sunline Siglon FC leader
Lure: Tasmanian Devil