For the past few weeks we have turned our attention to targeting pike and perch in the local canals, you'll notice that I say targeting and not catching. Now I'm not superstitious but with the blanks mounting and the weeks passing, 2013 was starting to look like it was going to turn out to be very unlucky year for us. However undeterred by the lack of success on recent sessions, Sam and I set off this weekend to explore a different stretch of the canal in the search of those elusive winter perch.

The sun was just beginning to rise as we arrived at the canal, the conditions looked good if a little cold and we were both hopeful that we could put an end to this run of bad luck. I'd love to say that we were catching fish from the first cast but unfortunately that wasn't quite the case. We made our way along the canal fishing a variety of hard and soft plastics lures but to no avail. Our initial optimism was starting to waver a little and it was looking yet another blank might be on the cards. Time for a change of plan, we initially thought out getting back in the cars and trying some other nearby marks but with our fishing window quickly disappearing and not wanting to waste valuable fishing time driving around, instead we decided to walk back and to try around some house boats that we had passed on the way. We rigged up with some soft plastic lures and began to slowly work them in and around the boats. From the first cast we were getting knocks from fish and before long Sam landed the first fish of the session. I can tell you that first fish was a welcome sight and it wasn't long before we caught a few more. By this stage the snow / hail showers had gotten a little heavier but we couldn't have cared less, at last we were on a few fish. I think we ended up with ten perch or so between us before we had to call it a day but I'm already looking forward to the next session.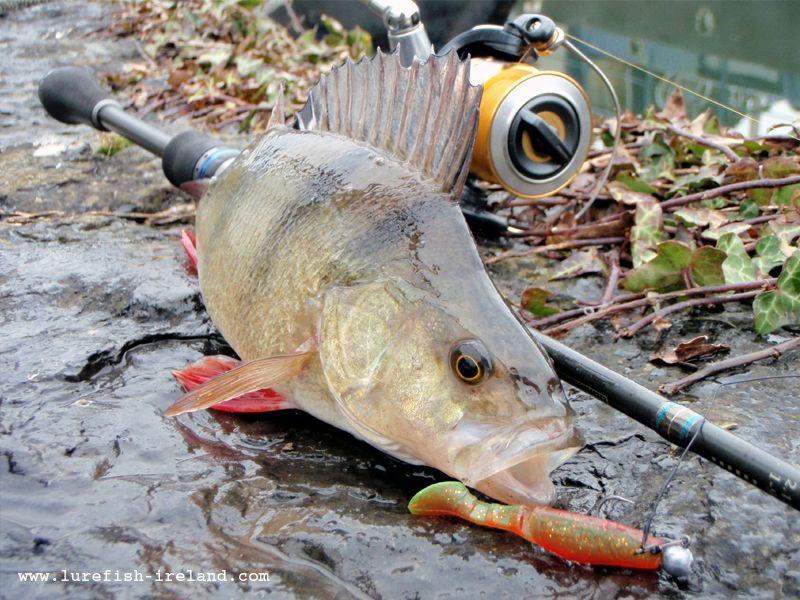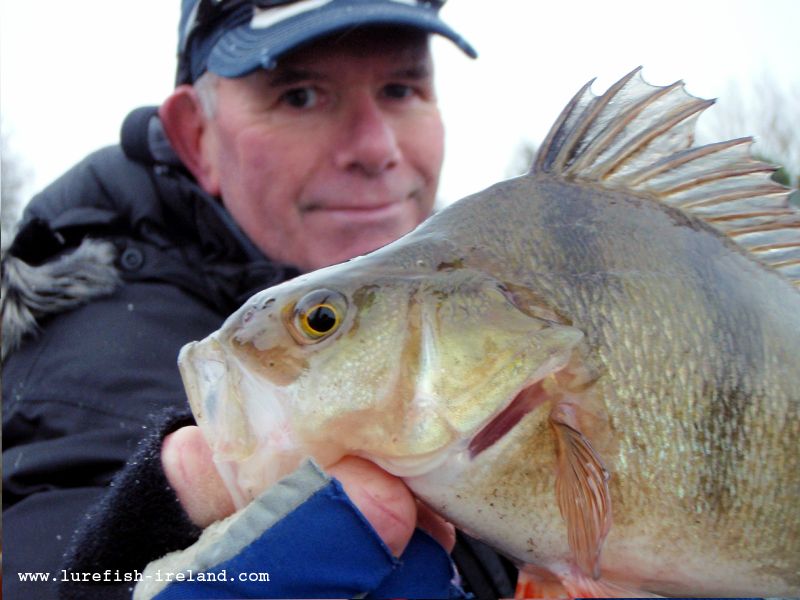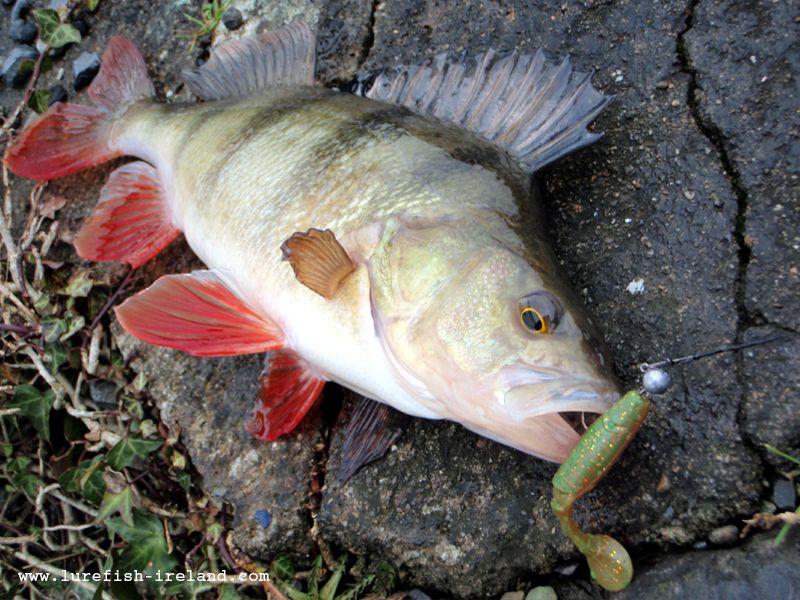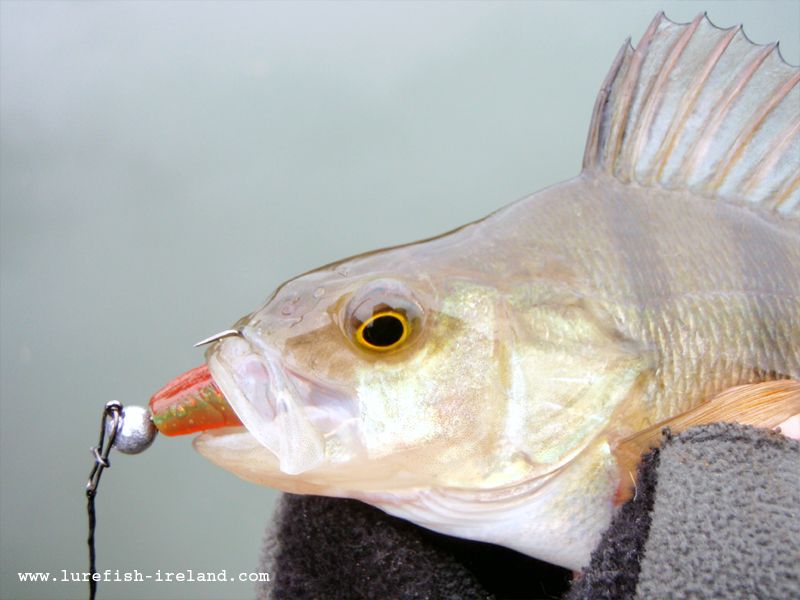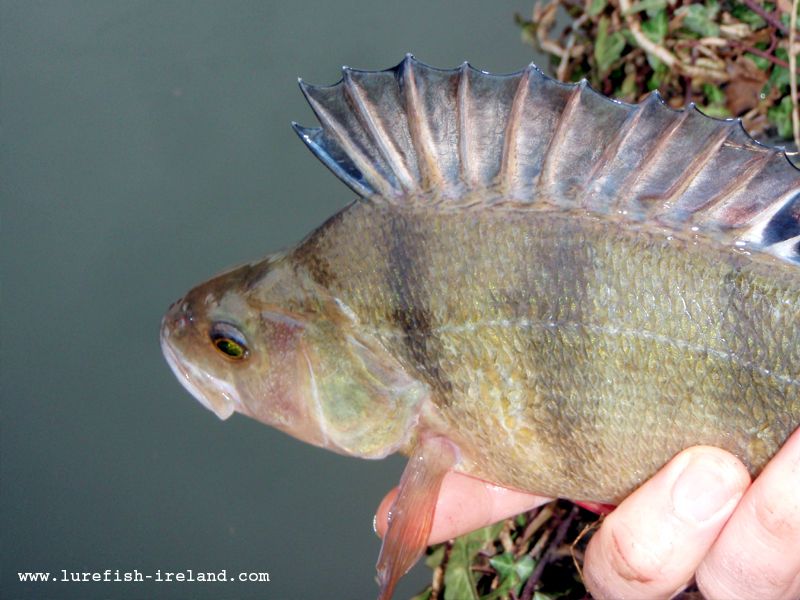 We were using pretty much the same set up, Cormoran ULX 1-9g rods, Shimano 2500 size Rarenium / Stradic reels loaded with Sunline braid. Sam was using Sunline Super PE (8lb) and I was using the slightly lighter Sunline Rockfish 0.3PE (6lb). We both fished a variety of hard and soft lures but it was a Trapper Tiger Shad on a 2g jig-head that proved the most effective lure of the day.
My Set-up:
Rod: Cormoran ULX 1-9g
Reel: Shimano Rarenium CI4 2500Ra
Line: Sunline Rockfish 0.3PE braid with wire trace
Lure: Trapper shad on a 2g jighead
Sam's set-up
Rod: Cormoran ULX 1-9g
Reel: Shimano Stradic CI4 2500
Line: Sunline 8lb super PE braid with wire trace
Lure:
Trapper shad on a 2g jighead