Sam just got back from his holidays in Florida and had some great fishing while he was over there, here's his report:
At this time of the year its fantastic to be able to fish under clear blue skies in shorts and tee-shirts and not as would be the case in Ireland at the moment, wrapped up to within an inch of your life and pelted by the wind and the rain. Well that's what the past two weeks have been like for me as I fished along the Florida beaches of Anna Maria Island to Venice.
I first met up with some old friends to find out what the fishing had been like over the past few weeks and to see if they could put me on a few fish. Unfortunately the news wasn't quite what I was hoping to hear. The wind had been blowing hard from the north-east recently and as a result the water temperature had dropped and the fishing had suffered. My intention was to target Spotted Trout but after two days of wading and no sign of any trout it was time for Plan B.
Undeterred by the poor trout fishing I decided to make the most of my time here and to focus on fishing with lighter gear for some of the smaller species. There are plenty of small fish close to the beaches and rocky out crops, fish like Pinfish, Mangrove Snappers, Trigger fish and many others too.
I had brought some of my LRF gear with me but didn't have a suitably light rod with me, so the first port of call was the local Walmart to see if they had anything that would do the job. I couldn't believe it when I saw a little Okuma Celilo sitting in the bargain bin for only $10. Rated at 1/32-3/8oz or about 1-10g, it looked just the job and at that price you couldn't go wrong. I paired this rod up with my Shimano Stradic CI4 2500, loaded with Sunline 8lb super PE and 6lb Sunline FC leader. On the business end I had a bunch of LRF lures with me, Ecogear Strawtails, Berkley Fish Fry and Marukyu Power Isome worms all ready to be tried out. It was on stop action right from the start with up to 30 or 40 fish a session. nothing too big but still hours of fun catching fish in the sun. Don't ask me to names of all the species but pound for pound these fish all gave a great account of themselves especially on an ultra light game set-up.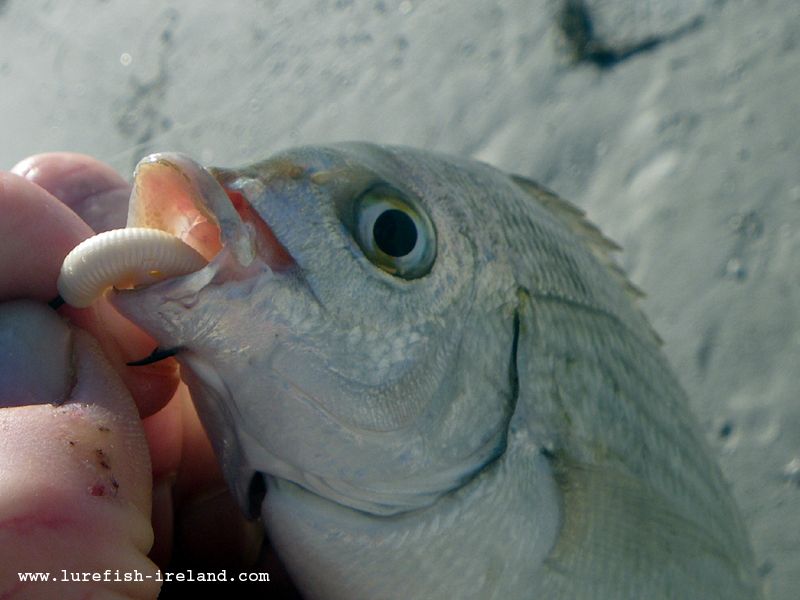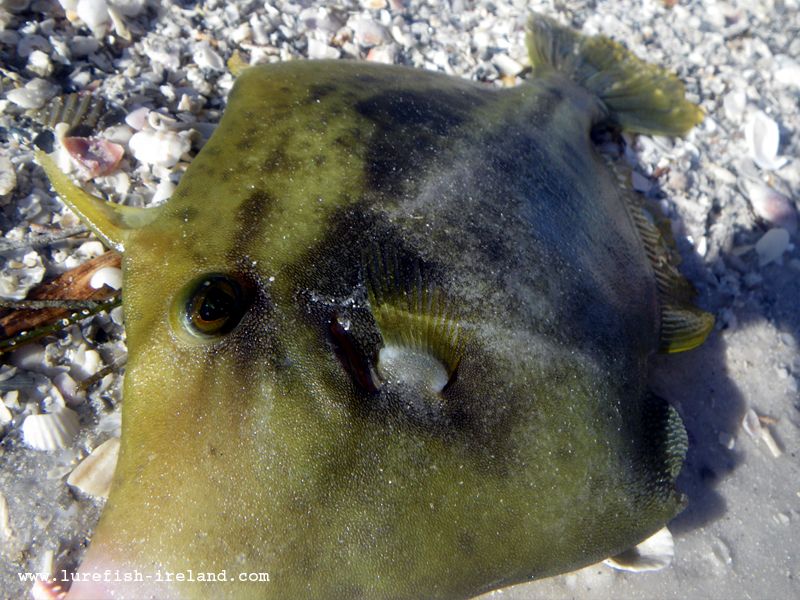 I still hadn't quite given up on catching a Spotted Trout and on my second last day I was chatting to my friend Dave about where I might still have a chance of catching one. He pointed me in the direction of a lovely little backwater and in the blink of an eye, I was off... gear in hand. I rigged up with the same ultra light setup and a small Rapala Husky Jerk Glass minnow. I had only been fishing for a few minutes when the little rod buckled right over and the line started peeling off the reel. As the line continued to peel off the reel my mind started race and I began to wonder what could be on the end of my line, if it was a trout it was the mother of all trout. I slowly managed to turn the fish and get some line back on the reel and after what seamed like an age, I eventually got my first look at the fish I had hooked, a beautiful Redfish. I then I looked down at my small trout net and wondered if the fish would actually fit in the net but after a little persuasion I just about managed to slip the fish into the net albeit with half the fish still hanging outside the net. It was a beautiful fish and easily a personal best Redfish for me and so I really wanted to get a photo but typically there was no one around. I quickly grabbed the gear and the fish and jogged over the dunes to where a bunch of people were having a boat party, after a couple of quick photos and to the disbelief of the onlookers I slipped the fish back into the water. There was no doubt about it, this was the fish of the holiday.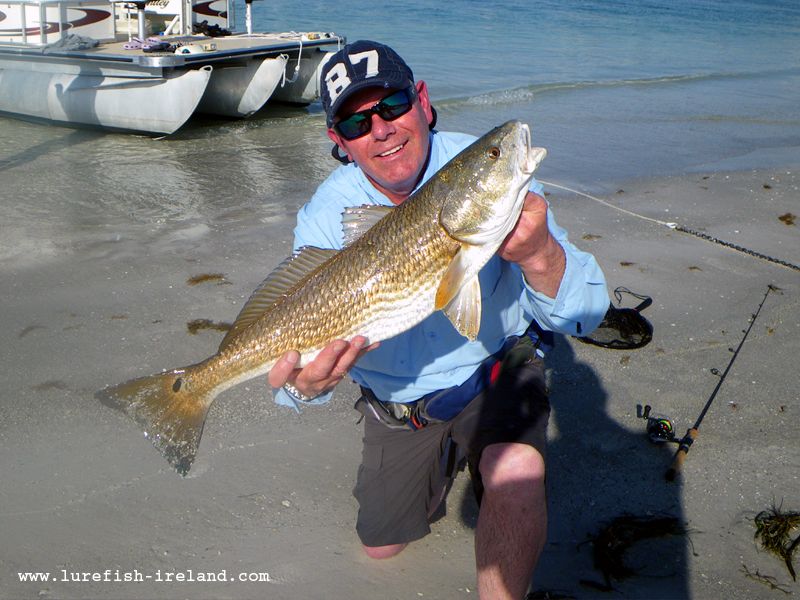 I also caught some very nice Gulf Flounder, Ladyfish and Sheepshead, not bad for a little laid back holiday fishing. If you are heading over this direction, don't miss the opportunity to fish for the smaller and often overlooked species on offer, you will be pleasantly surprised. Roll on next year...