Regular readers of this blog will know that I am very much into the lighter side of lure fishing and its various applications in both fresh and salt water. I have been using a number of lines in the Sunline range over the past few months for this fishing and these are the lines that I've been using:
Sunline Rock Fish PE
This is my go to line when it comes to light game and ultra light fishing, it's an ultra thin diameter, four-strand braid specifically designed for light game fishing. I've been using the 0.3PE Rock Fish PE over the past year for a number applications in both fresh and salt water and I can't fault it, it's a fantastic line. The ultra thin diameter enables you to cast that little bit further which is particularly useful when you are fishing with such light weight lures. It's low stretch design means that you can really feel even the most delicate of takes and given its fine diameter of the line, it is also surprisingly abrasion resistant.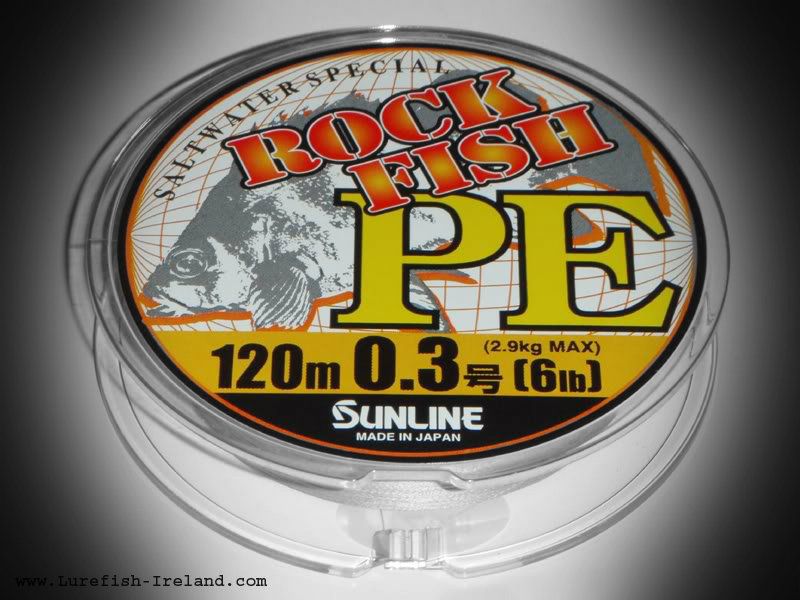 Sunline Small Game Leader FC
Next up is my leader of choice and that's Small Game FC in either 4lb or 6lb, depending on where and what I am fishing for. It's a nice soft and supple 100% fluorocarbon leader with a slight grey tint. It knots well and has good abrasion resistance, great leader material.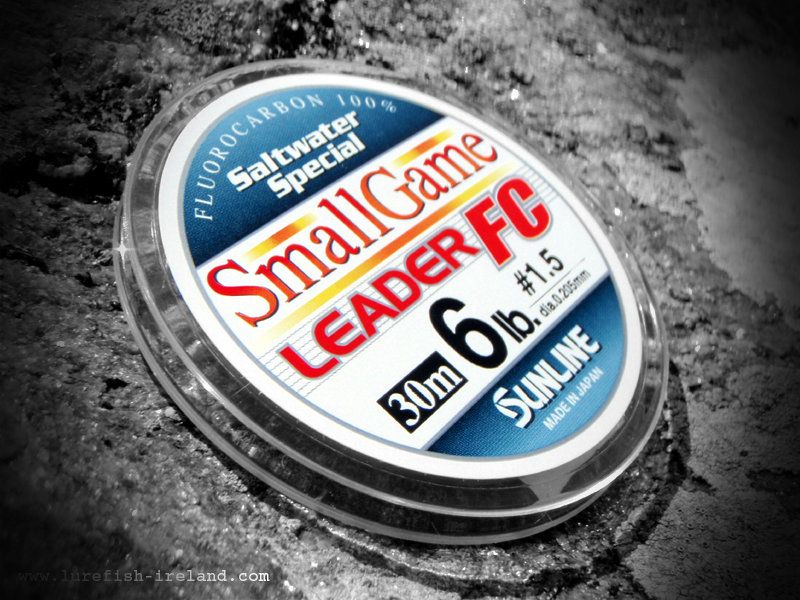 Sunline Small Game FC
Now on to fluorocarbon mainlines, I have been using Sunline Small Game FC mainline in 3lb for quite a while now. I tend to switch over to fluorocarbon mainlines in windy conditions as I find that the fluorocarbon lines doesn't tend to kite in the wind quite as much as braided lines do. I also find that it's quite useful if you are chopping and changing rigs or fishing over snaggy ground because it simply saves time in tying and re-tying leaders. There is a trade off though and that is that casting distances and sensitivity will be slightly reduced but then with this kind of fishing you are often fishing around structure at your feet, so casting distance isn't really an issue. As for the slight reduction in sensitivity and feel, perhaps it's just me but I find that this sometimes this improves catch rates, as it seems to allows the fish that fraction longer to take the lure before I feel the take and strike. The Small Game FC has performed well for me over the past few months, it is a nice soft fluorocarbon line and lays on the reel nicely, knots well, provides good sensitivity and doesn't stretch too much.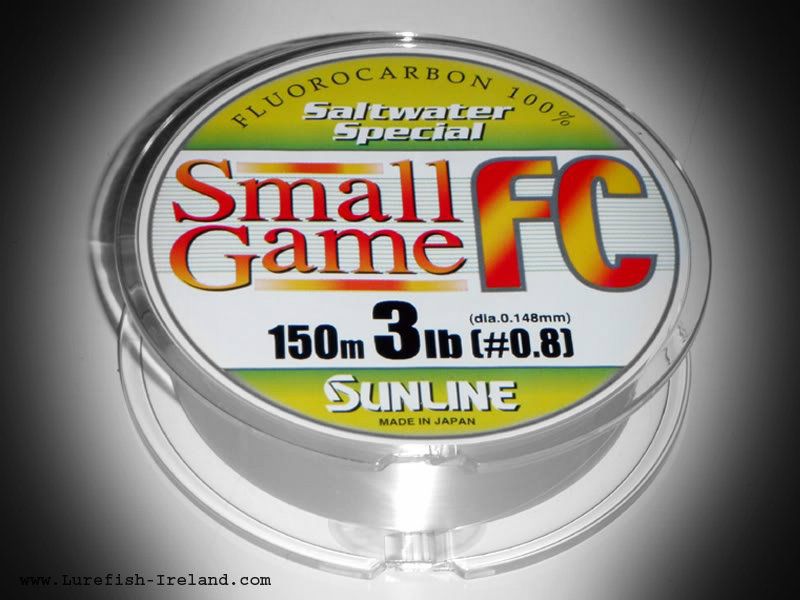 http://www.sunline.co.jp/catalog/salt/smallfc.html
Sunline Rock Bite FC
The Rock Bite FC is a very similar line to the Small Game FC mainline with one main exception and that is the bite marking system on the line. These are simply alternating pink and yellow marking at 50cm intervals along the line and have been designed to be visible in a variety of light and conditions. I must admit that I wasn't too sure what to make of this line when I first got it as I had never used a line with marking on it before. However after using it for a while now I've actually gotten quite used to this bite marker system and I find it quite useful, it allows me to see the fall rate of lures very easily and also see on the drop takes a little better.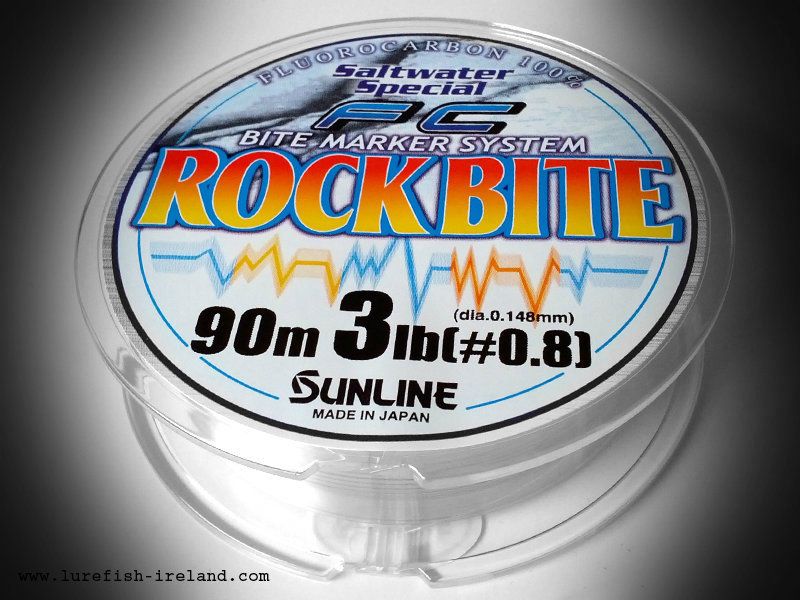 http://www.sunline.co.jp/catalog/salt/rockbite.html
Sunline Small Game Mono
I've only started using this 3lb Small Game Mono recently so I haven't had as much of an opportunity to test it as I have had with the other lines. However my initial impressions are very good, its a good quality, low diameter, low memory nylon mono filament line. The line diameter of the Small Game Mono is slightly lower than the equivalent 3lb Small Game FC line but you do notice that bit more stretch in the line, which I suppose is to be expected with a mono line. I am looking forward to using this line a little more over the coming weeks, so keep an eye out for it in the upcoming blog reports.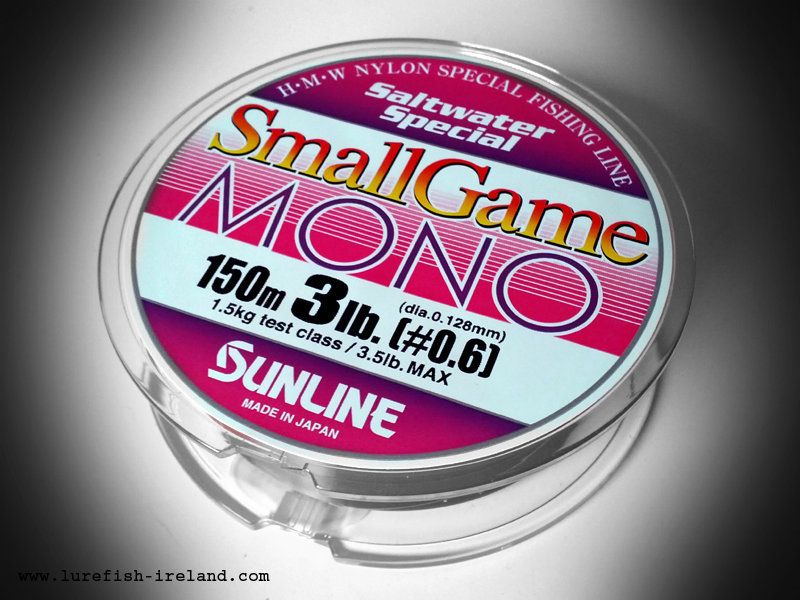 http://www.sunline.co.jp/catalog/salt/smallmono.html