Recently Sam had some great fun fishing for Sea Trout on ultra light gear. He met up with our friend
David
and the pair headed off in search of Sea Trout, here's his report.
When we arrived at the venue the water was quite coloured and there was a good run on after all the rain over the past few weeks but with fish jumping, it looked promising. I rigged up with a Yo-Zuri Pins Minnow 4.5g and on my second cast I was into a fish, my first Sea Trout of the year. The swim seemed to go quiet after that so we decided to make a move and to try another spot.
It was just starting to get dark as we arrived at the next spot and I had only had a few casts when the rod doubled right over and the line started peeling off the reel. No doubt about it this was a better fish and my little 1-9g Cormoran ulx rod was kissing it's toes as the fish made a run for faster water. I carefully put some pressure on, as much as I dared on such a light outfit, and slowly but surely managed to turn the fish and get it back into slower water. After a few more runs I was able to turn the fish and guide it towards the waiting net. A fine Sea Trout of 3lb on ultra light gear...what a battle...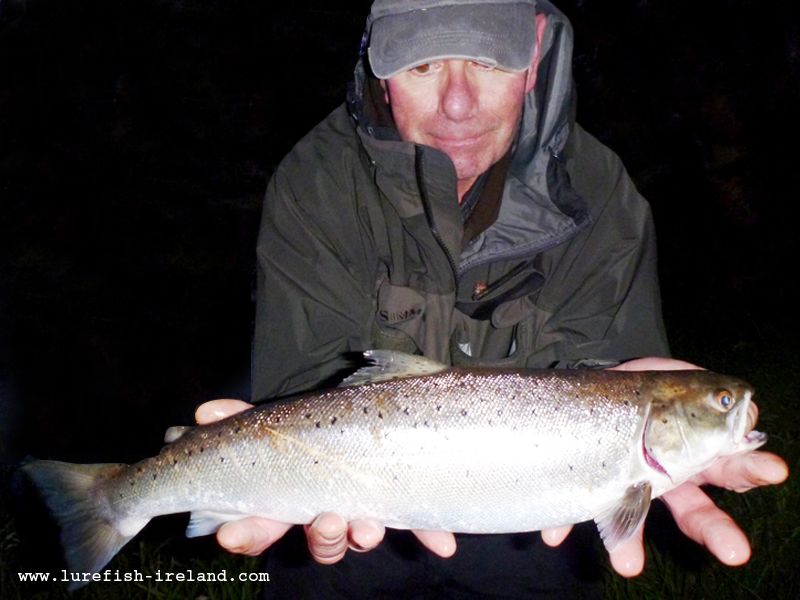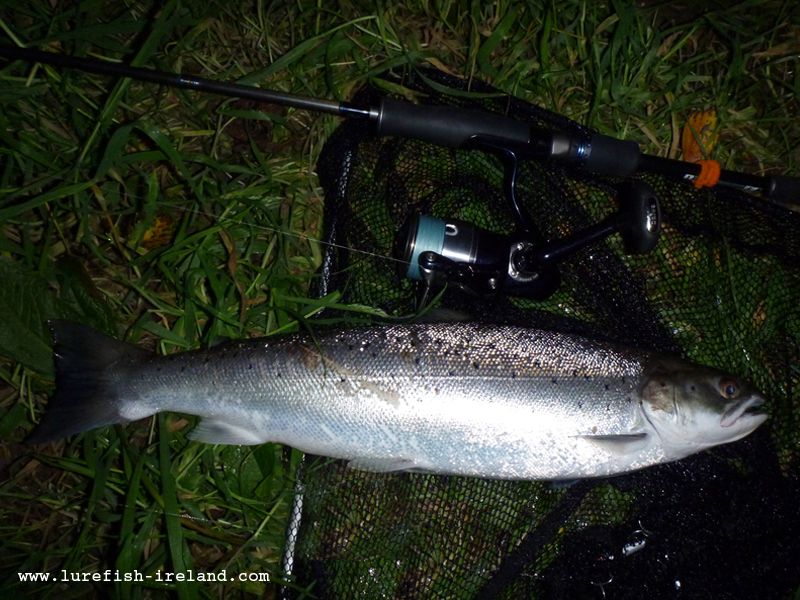 Sam's Set-up:
Rod: Cormoran ULX 1-9g
Reel: Daiwa Certate 2500
Line: Varivas 0.3 light game braid
Leader: Triple fish 6lb
Lure: Yo-Zuri Pins Minnow 4.5g