I'm just back from a weeks fishing in the breathtakingly beautiful Dingle Peninsula in Co. Kerry and whilst the weather didn't quite play ball, it was nonetheless a thoroughly enjoyable trip and one that I'm hoping to make again before the end of the year. It's easy for me to say that now, however at the beginning of the week the weather dampened my enthusiasm somewhat, constant rain and a cold strong northerly wind made the fishing very difficult. I met up with my friend Tomek, who some of you may know from his blog
Sea Bass Hunting
. We tried a couple of marks in search of Bass but unfortunately without success. It wasn't looking too good and after three days fishing with very little to show for my efforts I was beginning to wonder if I would ever find some decent fish.
However towards the middle of the week the wind dropped off and changed directing, allowing me to fish a lovely little mark that I'd been looking forward to fishing since my last trip to Dingle. I was hoping that it might throw up a bass or two and maybe some wrasse and pollock too. It's very snaggy ground so weed-less soft-plastics were the order of the day and right from my very first cast my lure was getting hits from fish. This made a change from the previous few days fishing, at least there were fish about however I still wasn't hooking up though so I changed lure to slightly smaller senko and cast once more. Again my lure was hit as it was almost at my feet and after a couple more casts I was eventually into a fish, the first wrasse of the trip. It wasn't a particularly large fish but it was a welcome sight nonetheless. For the next few hours the wrasse kept me entertained and the stamp of fish also improved, with many in the 2-3lb range. The best of them was a lovely Ballan around the 4lb mark, took off on a couple of diving runs and ran me around a rock before she slipped into the net. I ended up having two very enjoyable sessions fishing for the wrasse and ended up catching eight or ten the first day and six or so the second day. I also caught a few pollock but nothing particularly big, and a bass, but more about that in
the next blog post
.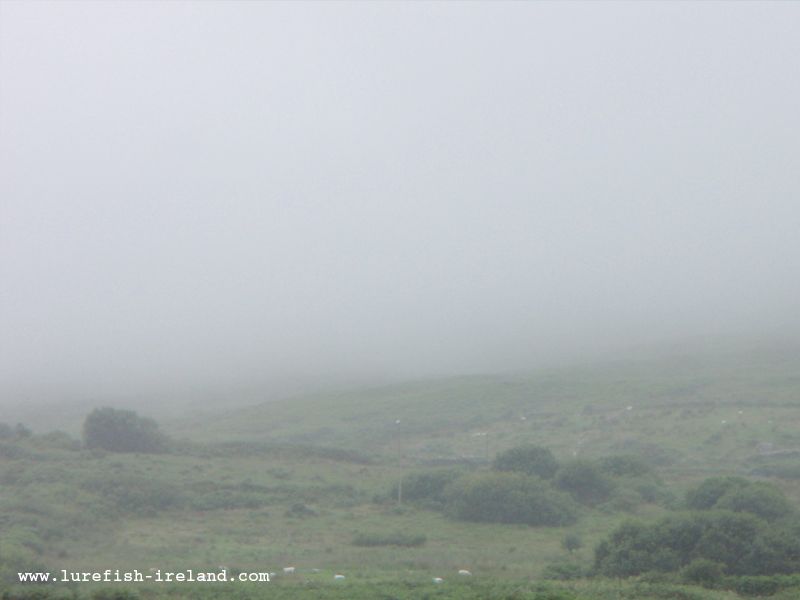 Sunline Siglon Fluorocarbon 10lb mainline
Sunline Super PE 20lb (Braid)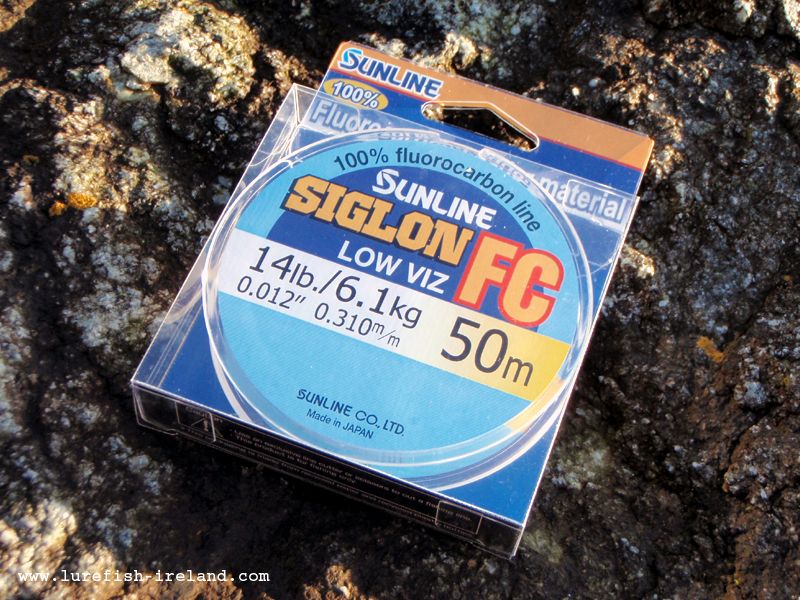 Sunline Siglon FC 15lb Leader
Rod: Sakura Rookie 8'6"
Reel: Shimano Rarenium 4000
Line: Sunline Super PE 20lb (Braid) / Sunline Siglon Fluorocarbon 10lb mainline
Leader: Sunline Siglon FC 15lb Leader
Lures: Varius soft plastic lures and jig heads