Over the past week or so we've been out after the trout again and trying to tempt them with some
new lures
. I have to say that we were particularly impressed with the quality of these new lures, much like little scaled down bass plugs and with price tags to match. However we were interested to see how they would compare with the old tried and trusted Rapala F5, and were particularly impressed with the little Smith Panish. A lovely little lure to use and proved to be a good fish catcher too, although we did find ourselves casting a lot more carefully than we normally would for fear of losing them in overhanging trees.
I also got a chance to try out some interesting handmade trout lures made by a company called
Taps
. My friend Tomasz from
Sea Bass Hunting
sent me on a couple of them to try out and I have to say I was impressed, lovely little lures.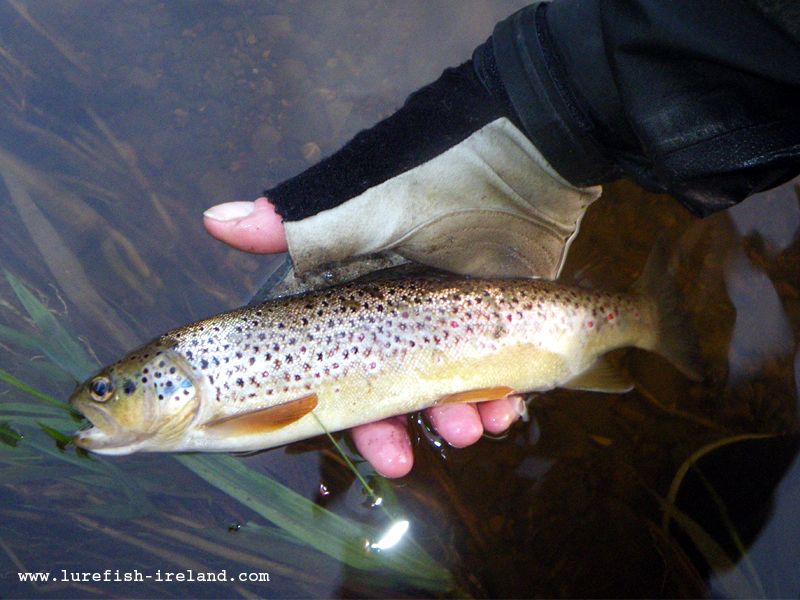 As before we found dusk and well into the dark to be the most productive times and caught plenty of fish between the two of us, with Sam catching the best of them.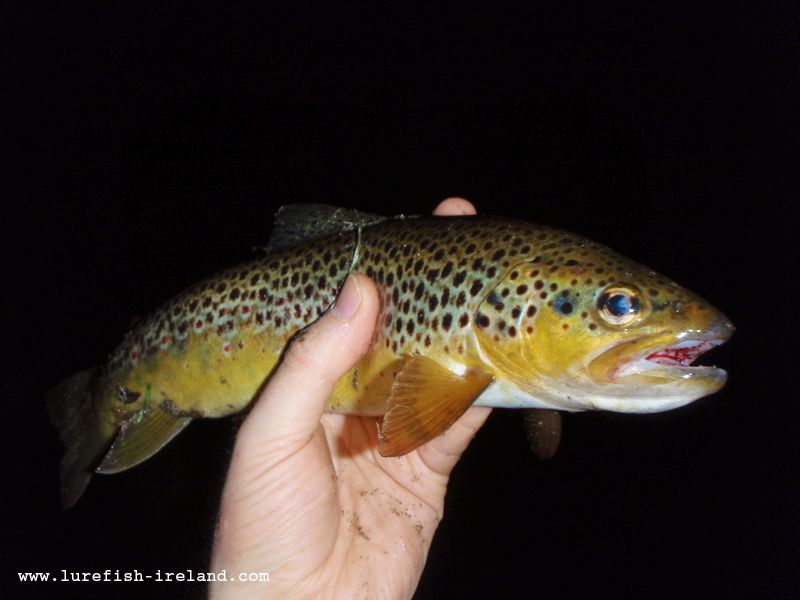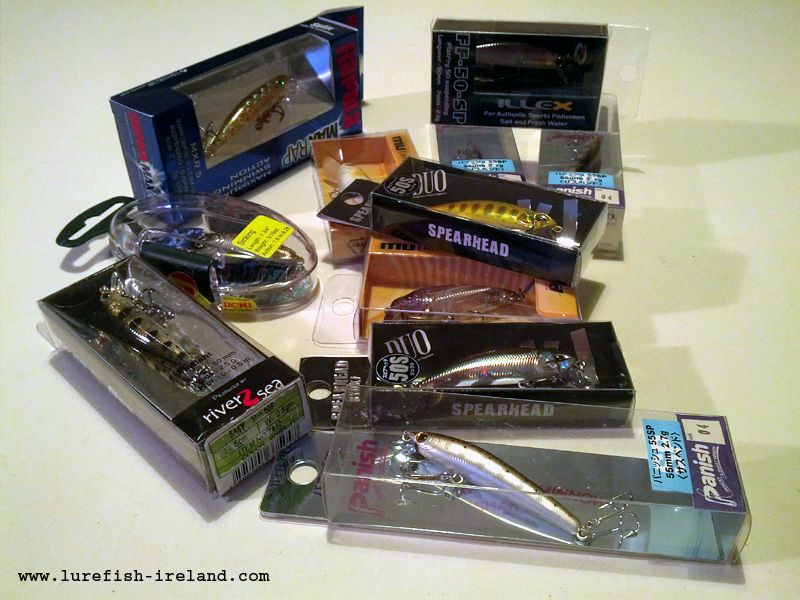 My Set-up:
Rod: Cormoran ULX 1-9g
Reel: Shimano Rarenium CI4 2500Ra
Line: Sunline Rockfish 0.3PE braid

Sam's Set-up:
Rod:
Cormoran ULX 1-9g
Reel: Daiwa Certate 2500
Line: Varivas 0.3 light game
braid
Leader: Triple fish 6lb