It was an early start for this weekends fishing but I was already awake when the alarm went off at 4:30 am, the gear was ready and waiting at the front door, a quick bite to eat and I was on the road. I would be meeting up Stephen from
Irish Sport Fishing
and heading to St Mullins in Co. Carlow for a spot of Shad fishing on the river Barrow. By 6:30 am we had arrived in St Mullins, had rigged up and were fishing away.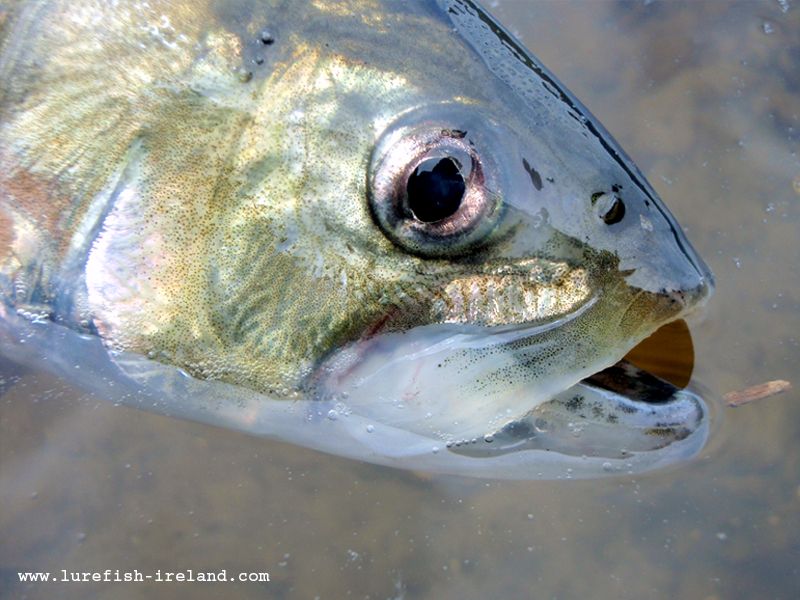 It didn't take Stephen too long to catch his first ever Shad and a fine fish it was too, tipping the scales at 3 lbs. The Shad seemed to pass through in waves and we were both quickly into a few more fish, all on the trusty blue and silver Tasmanian Devil. We fished through until just before low tide and were just thinking about taking a break for lunch but decided to give one more spot a few casts before we did. First cast and I was into a decent fish, it went well too in the shallow water, tipping the scale at an ounce shy of 3 lbs. We had a few more casts but the fishing seemed to have gone a bit quiet at that stage, so we took the opportunity to take a break and grab a bite to eat. That's one of the great things about St Mullins, there is a lovely little café right on the river, the Mullichain Café. So after a cup of coffee and a bite to eat, it was time to get back to the fishing.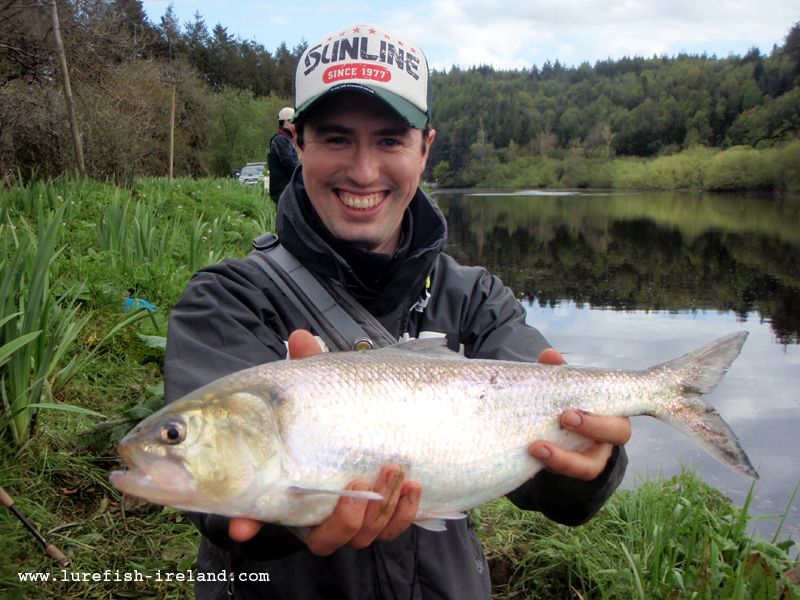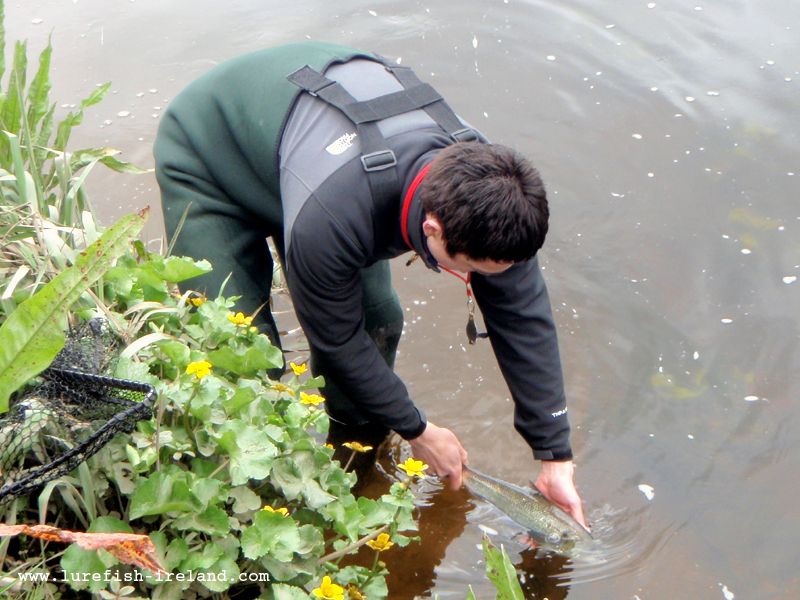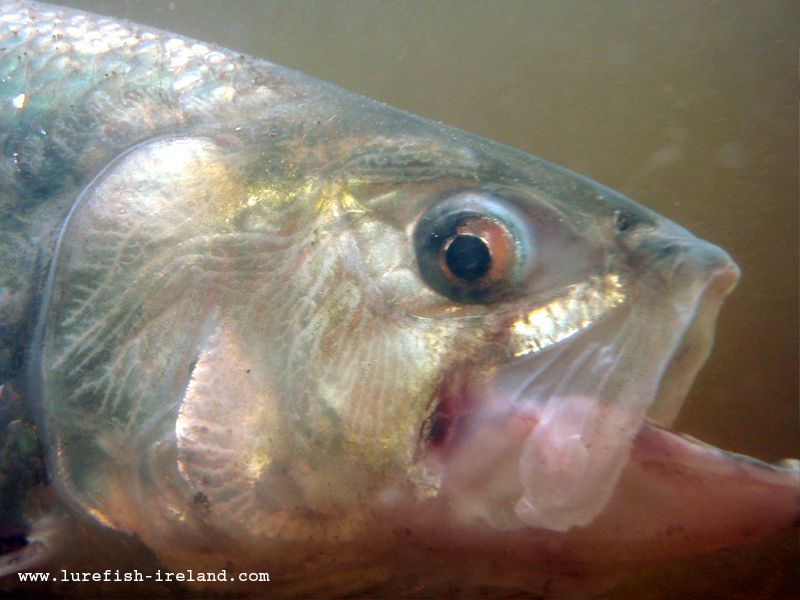 For the afternoons fishing we were joined by my friend Ronan, who had fished St Mullins with me
a few weeks ago
. Ronan was determined to catch a few Shad on the ultra light gear and his determination soon paid off, with a couple of Shad in quick succession. After seeing how much fun he was having catching the shad on the lighter gear, I had to get in on the action too. So I grabbed my lighter gear from the car and was soon into a fish, I can tell you on a 1-9g rod they go well. The three of us fished on until about 6:30 by which time the fishing had slowed up, so we decided to call it a day. I think Stephen and I ended up catching about twelve fish or so each, with a few of those being around the three pound mark and I think Ronan ended up catching seven fish.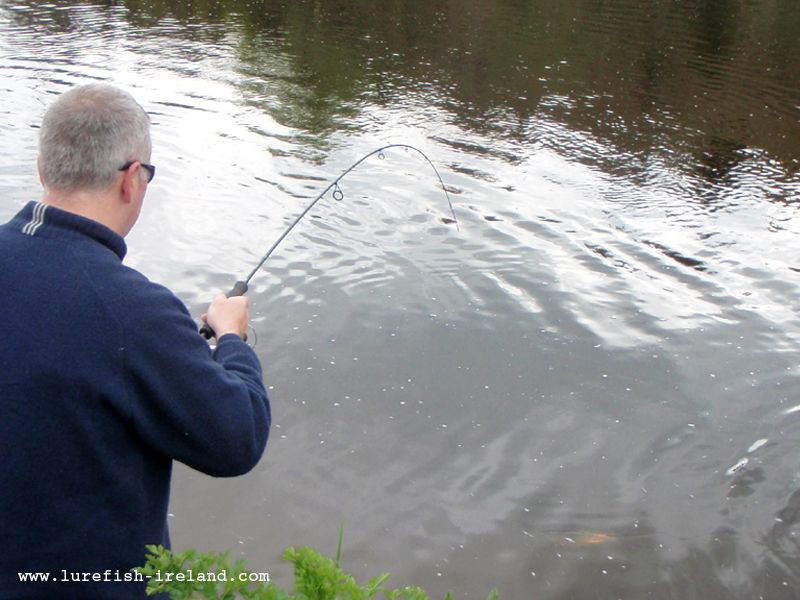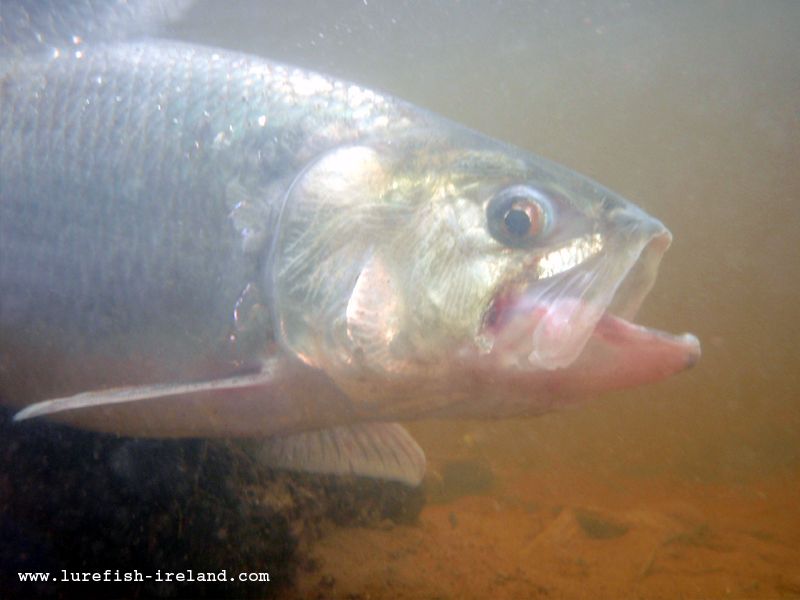 Just in case anyone isn't familiar with this particular species, the Twaite Shad is a member of the herring family and like the Salmon is anadromous. Each year this elusive species migrates up the rivers of southern Ireland from the sea to seek out gravel beds and spawn. Whilst they are quite a hard fighting fish and provide good sport on lighter gear, the Shad are a surprisingly delicate and if you are considering fishing for them, please return them to the water quickly and take the time to allow them to recover before releasing them.
My Setups
Rod: Cormoran TR4 7' 6-28g / Cormoran ULX 1-9g
Reel: Shimano Rarenium CI4 2500
Line: Sunline 4x4 Momentum / Sunline Rockfish 0.6PE
Leader: Sunline Siglon FC
Lure: Tazmanian Devil

Stephen's Setup
Rod: Diawa Branzino
Reel: Shimano Rarenium CI4 4000
Lure: Tazmanian Devil

Ronan's Setups
Rod: Teklon Concept Spin 802ML / Cormoran ULX 1-9g
Reel: Shimano Technium 4000 / Shimano Rarenium CI4 2500
Lure: Tazmanian Devil and Small Pirks