I figured I'd try something a little different this weekend as the sea fishing (lrf) over here has been relatively poor recently, so I decided to venture inland to freshwater in search of Perch once more. I must admit that these little spikey warriors are fast becoming one of my favourite fish to target, they're more than happy to take a lure and they go well on light gear too.
This week I headed to a river mark known to produce the odd large perch, in the hope of catching that elusive 2 or 3lb perch. I was fishing with the same set-up as I use for a lot of my LRF (light rock fishing), a MajorCraft Solpara 0.5-5g (solid tip), Rarenium 2500 , 3lb Sunline Small Game FC straight through and fishing small 1.5" paddle-tailed soft plastics on 1-2g jig heads. I got to work making my way along the bank, slowly bouncing the small soft plastic lure along the bottom and it wasn't too long before the little lure got the attention of the first perch of the day. It wasn't a particularly big fish but it was the first of many. Unfortunately though I didn't find that elusive big perch this time but I still caught plenty of perch, about 25 fish or so in the end, none particularly big but great fun all the same.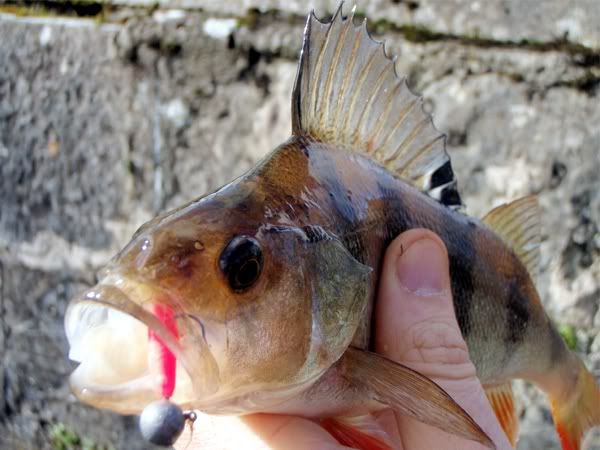 Finally, I'm delighted to be able to be announce that I am now a part of the UK and Ireland Sunline Team, along with fellow lure fanatics
Matt Newcombe
,
Matt Jones
and
Paul Gunning.
It's an honour to be a part of the team and to be associated a company such as Sunline.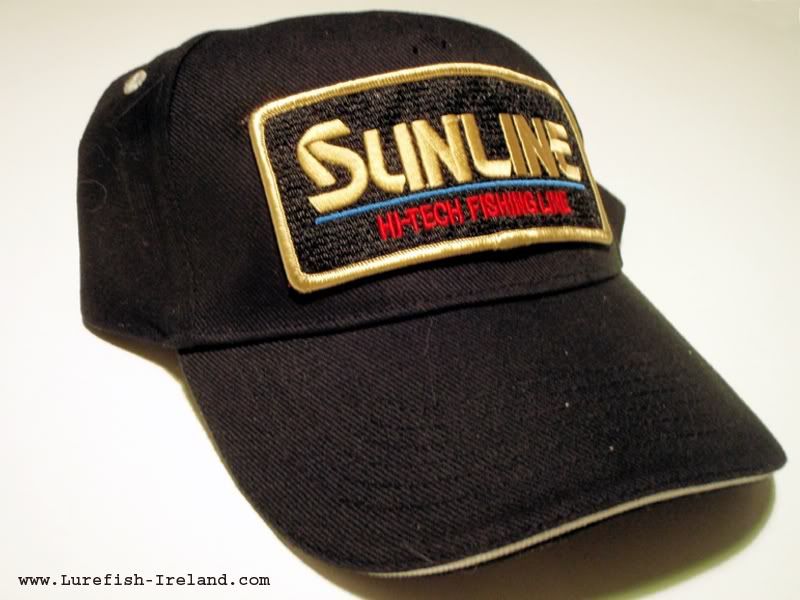 I'm very much looking forward to putting a few of the quality Sunline lines through their paces over the coming weeks and months.
This week I had the opportunity to try out Sunline's Small Game FC in 3lb and I have to say that first impressions are very good indeed. The Sunline Small Game FC performed really well, its a nice soft line and lays on the reel nicely, knots well, good sensitivity and doesn't stretch too much. I quite like using fluorocarbon lines straight through for certain situations, it simply saves time tying and re-tying leaders and as a result makes chopping and changing rigs a little easier. I'm looking forward to using it a little more over the coming weeks for both my ultra light freshwater fishing and LRF.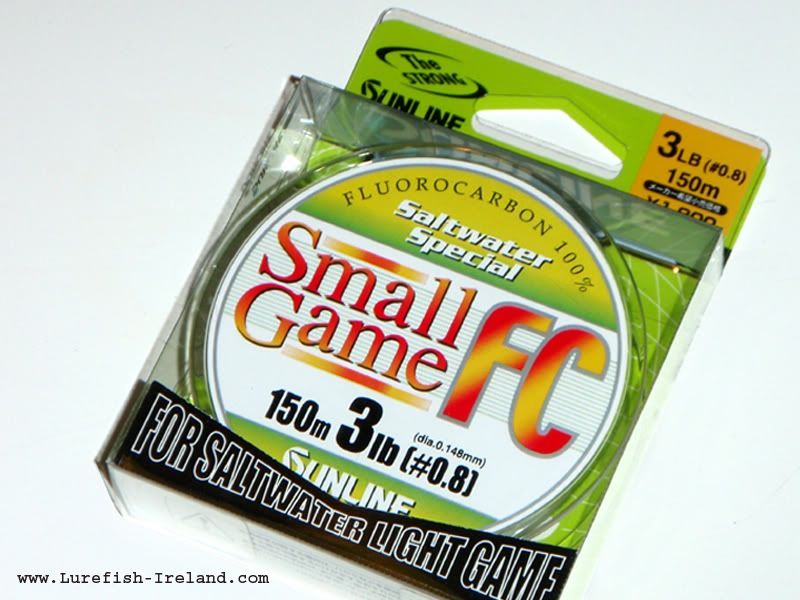 My Set-up:
Rod: Major Craft Solpara7' 3" (0.5-5g) Solid Tip
Reel: Shimano Rarenium 2500
Line: Sunline 3lb Small Game FC
Lures:
Spro, Maria and Manns 1.5" paddle-tailed sp's on 1-2g jig heads