I must admit that I'm really enjoying freshwater lure fishing at the moment and after last weeks successful
perch fishing session
, I decided to have another go again this week. However this time I was joined by fellow Lurefish Ireland angler, Sam. and not only would we be fishing for the perch but also seeing if we could perhaps tempt a pike or two with a lure. I've had so much fun catching perch on my recent freshwater excursions that I haven't really given the pike the attention they deserve, this week however would be a little different. I had decided to focus on them a little more whilst Sam would focus on the perch.
We set up at our first mark with Sam fishing both drop shot and jig heads for the perch and me fishing a Tsunami 4" Swirl tailed shad for the pike. I was sure that this mark would throw up a few perch but for whatever reason they just didn't seem to be about or interested in the lures. Meanwhile I was making my way along the river bank looking for that elusive pike, I had just about made my way back to Sam and was about to suggest a change of venue when the rod arched over, a pike at last and a decent one too. I hadn't really fished properly for pike in a few years so I was absolutely delighted when this little beauty slipped into the net, a fine river pike of about 6.5 - 7lb or so. We fished on for another while but with no sign of any more pike or perch, a change of venue was called for.
The second mark didn't disappoint and the perch were as entertaining as ever, providing Sam and I with a great mornings fishing. The big perch eluded us once more but that didn't matter, we still had lots of fun catching them on the light gear and a variety of soft plastics. We also managed to catch a little dace on the soft plastics too and a jack pike of about 1.5lb or so to finish up the day. A very enjoyable days fishing it has to be said.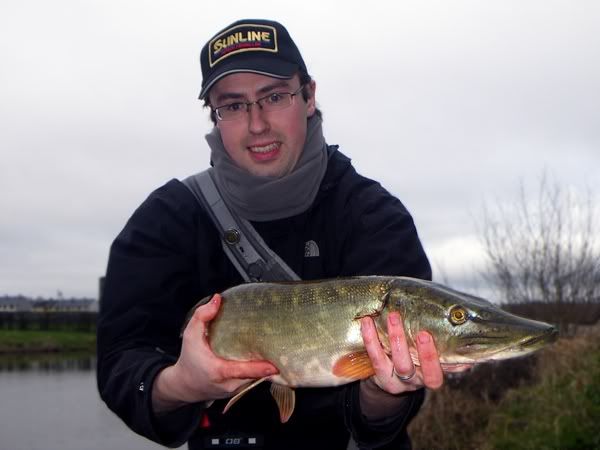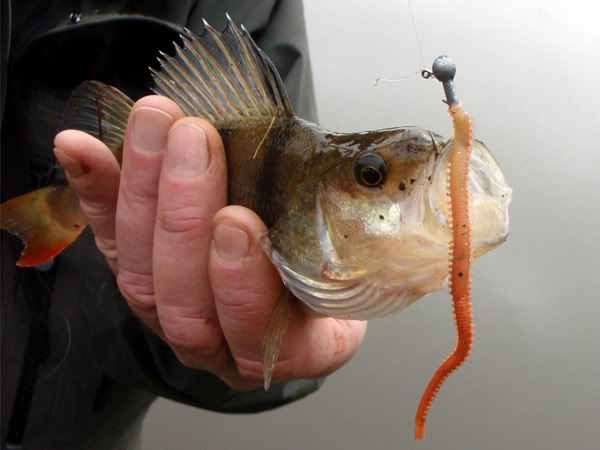 My Perch Set-up:
Rod: Major Craft Solpara7' 3" (0.5-5g) Solid Tip
Reel: Shimano Rarenium 2500
Line: Sunline 3lb Small Game FC
Lures: Spro, Maria and Manns 1.5" paddle-tailed sp's on 1-2g jig heads

My Pike Set-up:
Rod: Cormoran TR4 7' 6-28g
Reel: Shimano Rarenium 2500
Line: Sunline Momentum 4x4 15lb braid
Lure: Tsunami 4" Swirl-tailed shad

Sam's Perch Set-up:
Rod: Reins Raz 7' 6"-0.4-7g
Reel: Daiwa Freams
Line: 3lb FC
Lures: Illex, Maria and Manns 1.5" - 2" paddle-tailed sp's on 1-2g jig heads, Ecogear Strawtails on a drop shot

Sam's Pike Set-up:
Rod: Graphite Leader Argento
Reel: Daiwa Certate 3000
Line: Sunline Momentum 4x4 15lb braid
Lures: 4" - 6" paddel-tailed soft plastics