I'm just back from an enjoyable couple of days on the Dingle Peninsula and whilst the bass fishing may not have been quite as good as I had hoped this year, there were still plenty of seatrout, mackerel and pollock around to keep me entertained and what a beautiful place to fish. I stayed over in Brandon again this year and decided to explore the local area a little more and try to find and suss out some more local marks, its a great place with estuary marks, beach marks and rocks marks all close by. I also had the pleasure of meeting and fishing with some interesting and very knowledgeable anglers along the way and I soon realised that it wasn't just me that was having a little trouble finding the bass that week. I'm not sure if it was the weather, lack of surf or possibly even illegal netting but for whatever reason they didn't seem to to be around in any numbers this year. Still there was plenty of seatrout around and to tell you the truth I lost count of how many I caught over the week but they were all on the small side averaging about half a pound or so. I caught all of them on small metal lures and pirks and even caught one of the few bass of the trip on the same method. I couldn't resist having a go at the mackerel and elbowed my way into a spot on the pier in Brandon using the same gear as I had been using for the seatrout and had great fun catching a few on the lighter gear.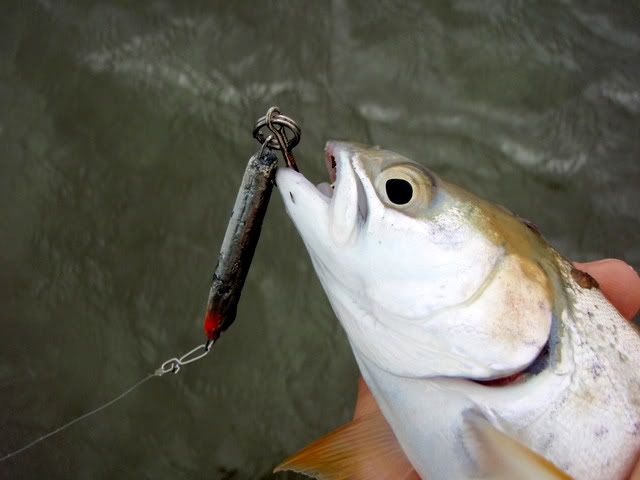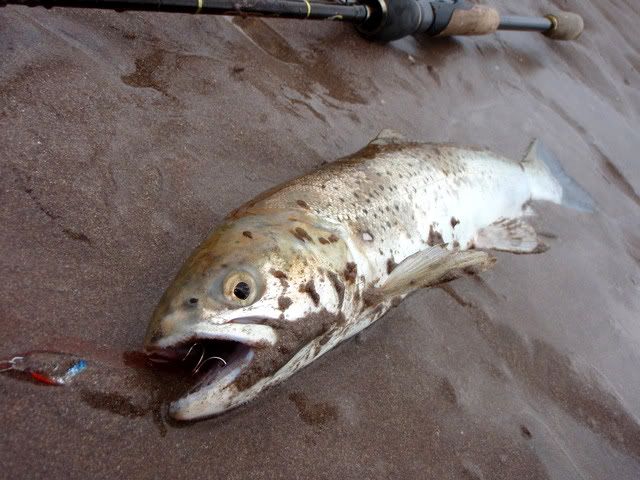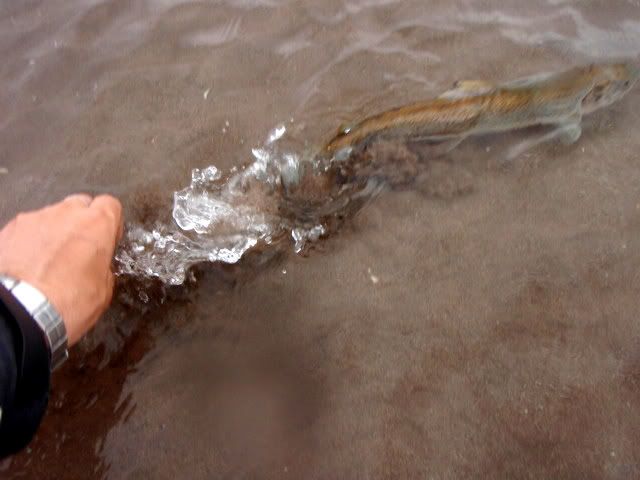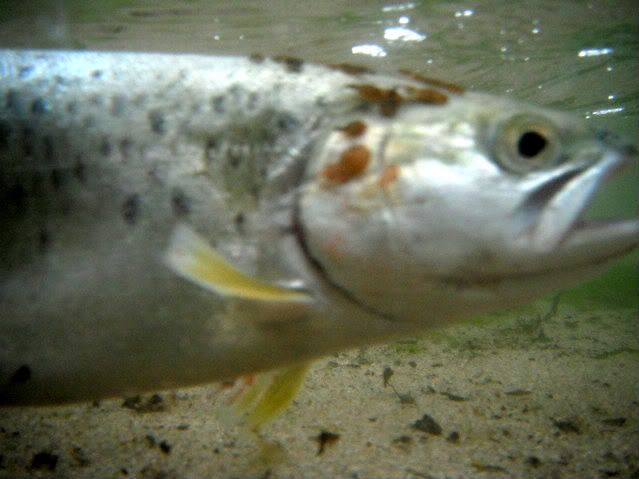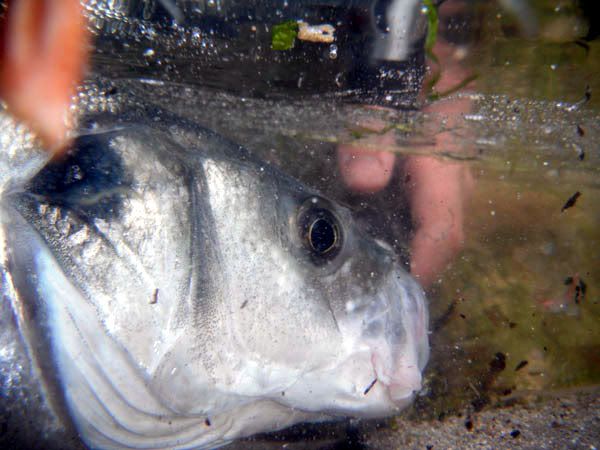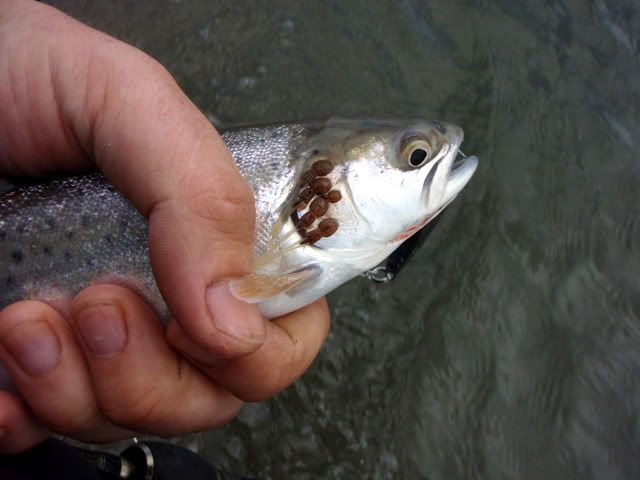 On one of my hikes around the area I stumbled on a promising looking little cove that I had previously seen on the map but could never quite figure out how to access. The tide was on the way out but I still figured it was worth a shot so I stuck on the feedshallow and began exploring the surrounding rocks. I was thinking of heading back to the house and was just about to lift my lure out of the water when I got smashed by a bass right at the edge. He took off and ran me around a rock, I could feel the line grating along the rock but managed to steer him around the rock and bring him in on a wave. I was just making my way down the slippy rock and had just got my fingers to the fish when a bigger wave came in taking the fish with it. It was only about 3 or 4lb but it would have been nice if he had hung around long enough long enough to pose for a photo.
I headed back to the same spot that evening to see if there might be another bass or two around unfortunately there were only pollock and plenty of them, I caught them on shallow divers and surface lures but the bass eluded me yet again. Still its a mark that I'm sure will throw up some bass and one that I will be trying again next year. All in all it was a very enjoyable trip and I'm already looking forward to next years trip.