After weeks if not months of talking and thinking about targeting flounder on lures, myself and Sam finally got around to it yesterday. Following very much in the footsteps of David from
East Coast Fishing Blog
we headed down to Arklow in search of our first Flounder on lures.
I arrived a little earlier than Sam and rigged up with a 2" mr twister grub that I had scented with aniseed. I couldn't believe it, I was just bouncing the lure across the bottom on my first cast when I got hammered by my first ever flattie on a lure. What was more surprising was then even though I've caught countless flatties over the years albeit with bait and I suppose heavy gear, I'd never got a fight off one until now. Great fun on the light gear.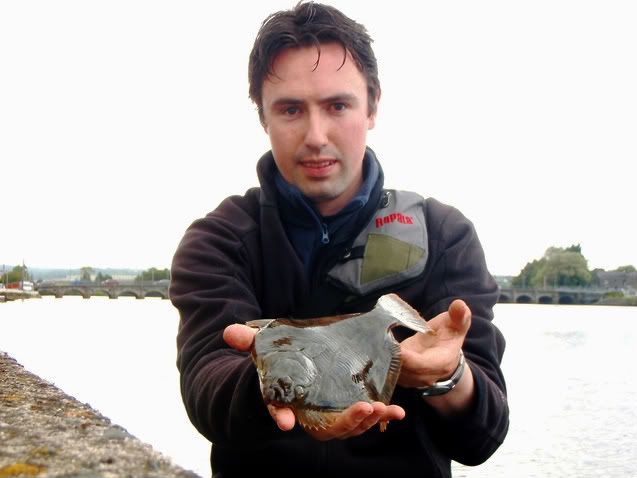 A short while later Sam arrived and the pressure was on as I was already off the mark. He started off with the Power Isome worms and missed a few fish before switching over to a Reins Rockvibe which seemed to do the trick and it wasn't long before he too was in to his first lure caught flounder.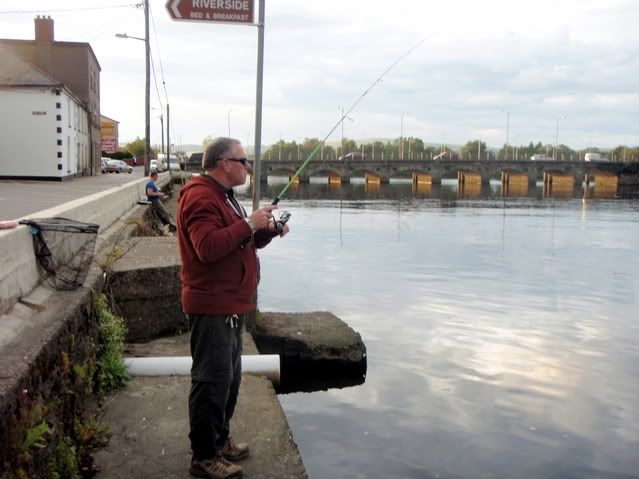 My set-up
Rod: Cormoran ULX 1-9g 2.10
Reel: Shimano Rarenium 2500
Line: Daiwa Tournament 8strand 10lb braid
Leader: 6lb FC
Lure: Mr Twister 2" curl tailed grub
Method: bounced along the bottom

Sam's set-up
Rod: Reins Raz Ajiringer-Z 7' 6"-0.4-7g
Reel: Diawa Certate 2500
Line: Varivas 0.3 light game
Leader: 6lb FC
Lure: Power Isome worm and Reins Rockvibe
Method: bounced along the bottom