I took a trip out to my local harbour in Dun Laoghaire at the weekend and the plan was to take it easy, sit out in the sun and do the kind of easy fishing I used to do catching wrasse and all sort of other small fish, except with lures.
Well that was the plan anyway but I was driven demented by the little corkwing wrasse, they kept hitting the lure but I just couldn't hook them. I even tried tying on a second hook but with out any success. In the end I decided to turn my attention to the pollock and rigged up with a blade lure and caught a couple of small pollock. Not the species I was after but at least I was finally hooking fish.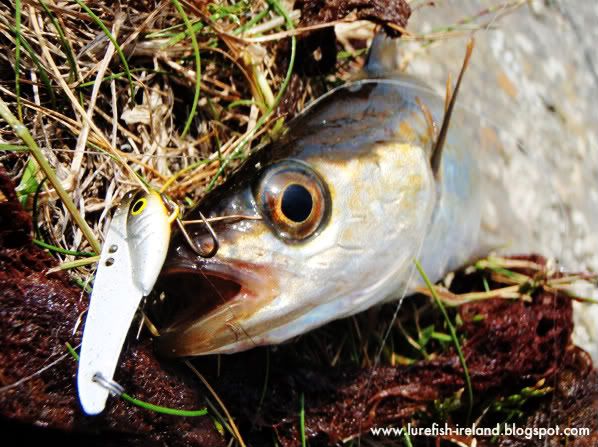 I got talking to a couple of fishermen that were heading home and as they were going they offered me their left over bait, I hesitated for a second and then figured why not at least I can compare lures and bait side by side. First drop with bait and I eventually caught one of those little wrasse, typical.
I headed off to meet up with Sam shortly after and to fish another part of the harbour. Switched back to the lures and first cast caught a Scorpion fish, It went a little quiet then so we moved along the harbour and it wasn't long before Sam was in to another little fish and a new species at that. It took us a while to figure out what it was but it turned out to be a Common Goby.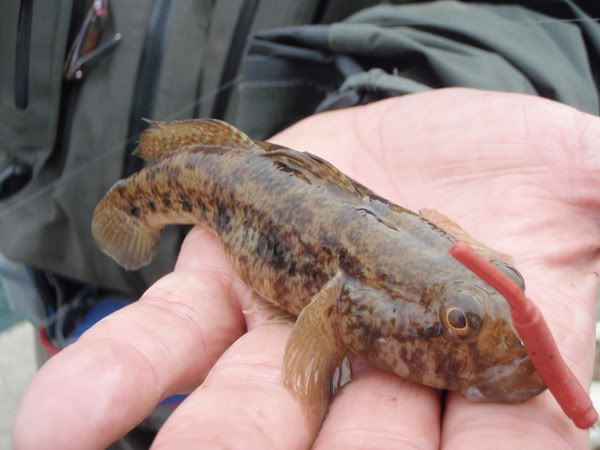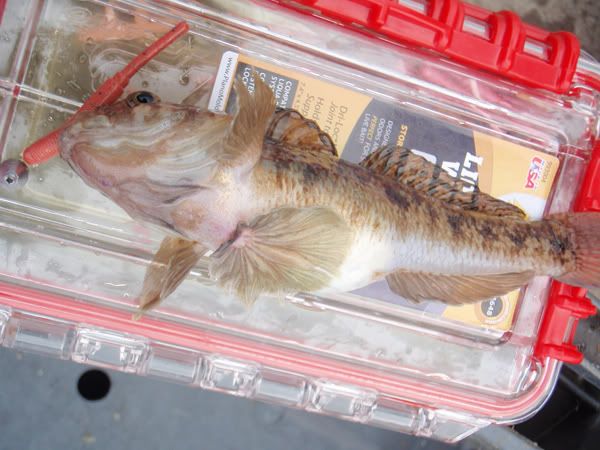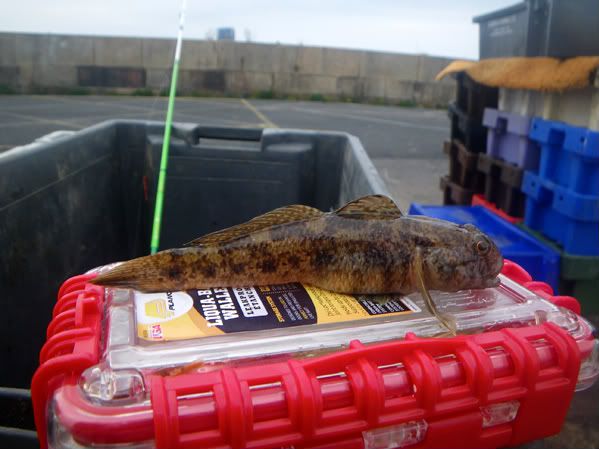 Then the Scorpions came on the feed, we had a few each before it went quiet again. We've noticed that at this mark at least they seem to come on the feed around low tide and the technique that seemed to be working for us was to shake the lure (straw tail) and then pause. I never thought that those little critters would take a lure but they certainly do. Anyone else notice anything similar?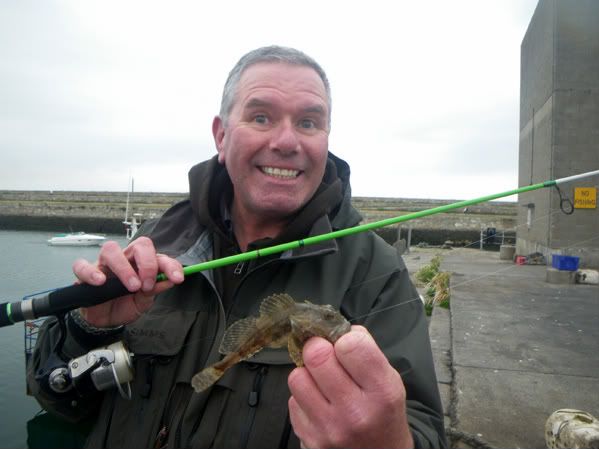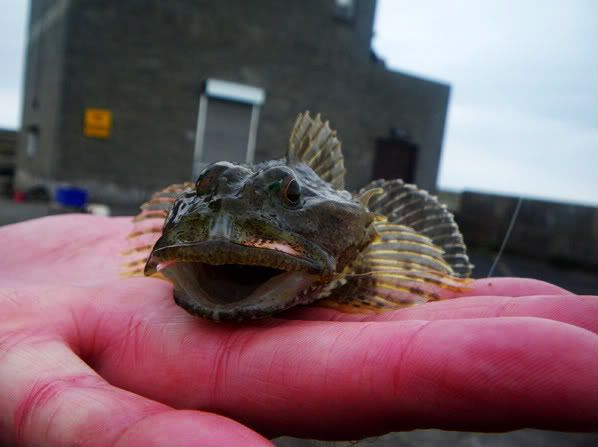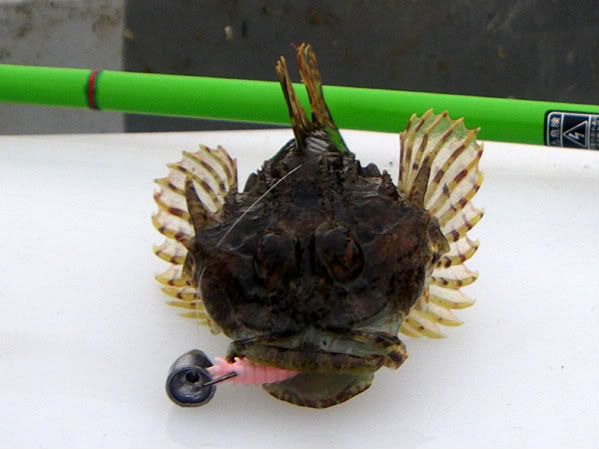 We had hoped to fish another part of the harbour and possibly outside of the harbour for the bigger polock but at this stage the wind had really picked up so we decided to leave that for another day and to head home.
My set-up
Rod: Cormoran ULX 1-9g 2.10<
Reel: Shimano Rarenium 2500
Line: Daiwa Tournament 8strand 10lb braid
Lure: various soft plastics and vibe / blade lures
Method: drop-shot, carolina rigged and jig heads
Sam's set-up
Rod: Reins Raz 7' 6"-0.4-7g
Reel: Diawa Certate 2500
Line: Varivas 0.3 light game
Leader: Triple fish 6lb
Hook: Size 10
Weight: 3g bullet head
Lure: Power Isome worm and Ecogear Strawtails
Method: Dead and shake