I haven't been able to do as much fishing as I would like recently due to work, so I decided to try and make the most of the day off yesterday, gear all organised and at the door the night before, ready to be on the road early the next morning. However it was bass that I had on my mind and not shad but after a few hours of fruitless plugging around north Wexford it was time for a rethink, head back home? head further south? or try something completely different, Shad?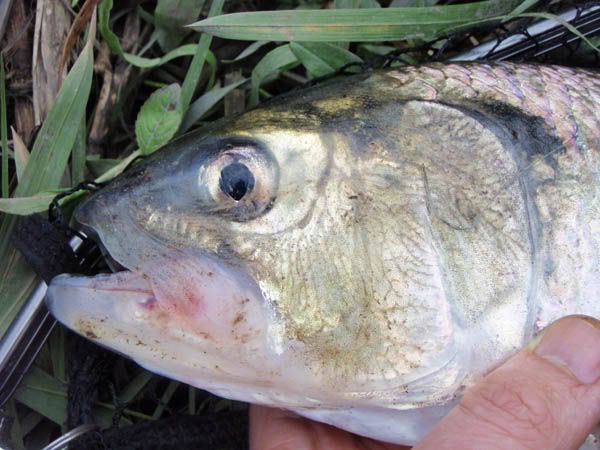 Just in case anyone isn't familiar with the species, the
Twaite
Shad
(
Alosa fallax),
a member of the herring family is anadromous and around May
each year they migrate up
the rivers of southern Ireland
from the sea to
seek out gravel beds and
spawn.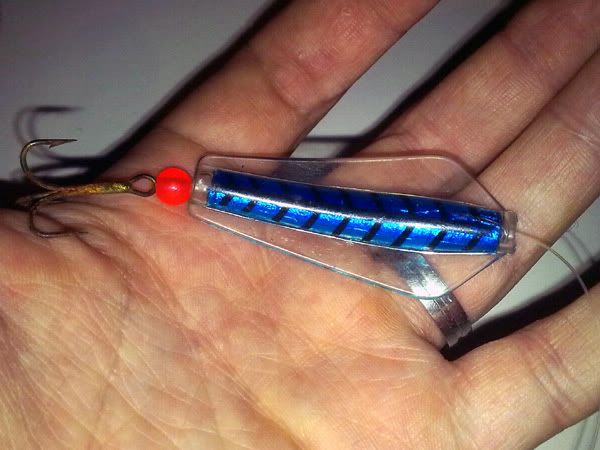 Anyway I decided to head back to the car and take a spin across to St Mullins to see if the Shad had started to run with the bigger tides. It still a little early for the big runs but I figured that there should still be a few fish about. In the end I think I lost three fish at the edge as I tried to land them with a landing net that couldn't quite reach far enough before I eventually got one to pose for a photo. I didn't weigh him too carefully but I'm pretty sure it's a specimen sized fish (1.1kg or 2.4255lbs), so I was very happy with that.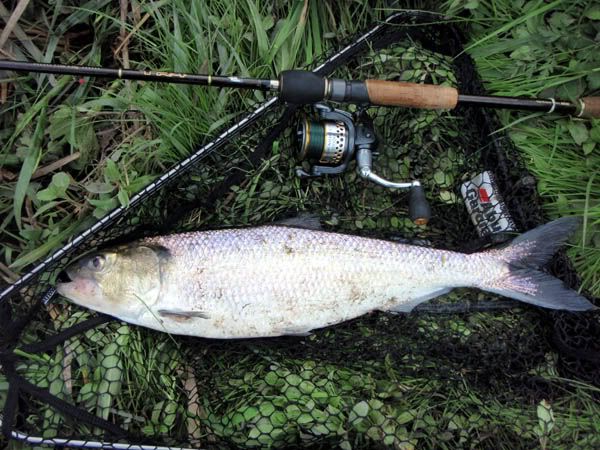 Rod: Cormoran TR4 7' 6-28g
Reel: Shimano Rarenium 2500
Line: Daiwa Tournament 8strand 15lb braid
Lure: Tazmanian Devil (Blue and Silver)